This is a less famous resolution you make when you happen to be on holiday for more than three days in a row. Now I'll be at home from 23 December to the 7th January and I don't love family lunches, reunions and other family gathering that are sooooo frequent during this period of the year. Thanks God neither my mom does, so, except tomorrow (x-mas) lunch we will be spending our holidays at home on the sofa or at the computer. Well, mommy is going to be back at work by 2nd January, which is fairly uncommon for her but not so a bad idea as I'll have the chance to study a little and relax with my furry fellows Poldo & Rhyno.
Back to the main subject, instead of giving New Year's resolution I'm more the holidays-resolution kind. In these holiday I would like to improve my web building knowledge, which is stuck to basic HTML. I started to study HTML on my own in the late 2000 when my summer holidays were still of three months (June to September) and I had plenty of spare time. Unfortunately we didn't have DSL in Italy at those times, nor ISDN because I live in a small town. This means that I spent lotta time and even more money to surf the web. I understood the basic of HTML but not enough to program an entire website from the notepad. Indeed, I started to use Netscape Composer and then the Microsoft junkies (Frontpage, Publisher, Word).
For God sake I lost these bad behaviours and now I am a Dreamweaver-fella. Unfortunately now that I know enough English and have a broad band connection, I have no time to learn-by-doing Dreamweaver. I decided to rely on the "Dreamweaver for dummies" book, which is strangely written by a woman.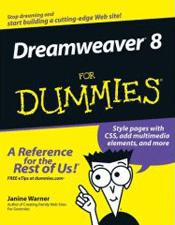 So, my resolution is geek stuff but also perfect to spend holidays at home, since the temperature dropped to -3°C last evening at 9PM. I regret to have left UGG Fluff Momma boots at DSW in NY!!