I have to admit that the worst thing of x-mas are presents. In fact, it is not so easy to find a nice present (and a cheap one) just because it's a have-to. And besides, 95% of the things you buy for a short money are not useful and not original nor something that otherwise you couldn't buy. I mean, a book....you can buy yourself a book whenever you want. And the bigger presents, the one made to you by your parents or partner, since they are expensive they are pre-arranged with you. So there is no surprise at all.
After my dissacration of x-mas presents I wanna show you mine.
Mommy bought me a Panasonic Lumix LX1. After I bought it (she gave the money) I watched upon the internet and discivered that LX1 and LX2 are not the same. So I wrote the shop if I could change the model (paying the difference) and they said that replacement take place only if the camera is not working and not because I changed my mind. SUCKS!!!
Mommy also bought me a pair of Bliss jewels. They are steel and diamonds, but the diamond is sooooo little that you can hardly notice it (except in the promotional pic taken from Bliss website, as shown below). I don't know if there is Bliss in the USA. When I was in NY a waitress loved my Breil ring (
tetra
) and she didn't know Breil. I told her to look for it on eBay.
I am surprised that Breil wasn't sold across the ocean. Here's a pretty successfull brand.
Both Breil and Bliss have trendy collection for the youngers, available for a cheap price. Bliss is a brand by Damiani, the ones that made the engagement ring for Ben Affleck & J.Lo.
I bought mommy a plant: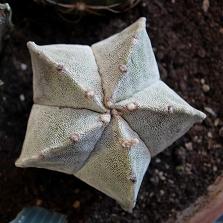 and a MP4 and a CD of Badly Drawn Boy that still have to arrive by mail.
And on the 24th we went to a Harry Cotton's store and she bought herself some stuffs. She loves that brand and in this way I am sure she has found something she likes.
I already told that x-mas presents sucks, and yet, they still do!